G E T – A – T A S T E – O F – S U M M E R – AT – OMNI THERAPY ROOMS
It's time to feel a zest for life again. Beat the heat in July with some cool treatments at Omni Therapy Rooms.
H E L L O – S U N S H I N E – T R E A T S !
Summer Pedi! Usually – £45, This Month – £35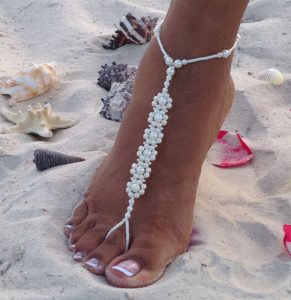 Get Summer Pedi Ready with our fabulous deluxe pedicure including, 2 area callus peel, exfoliation, cuticle work and CND Shellac finish.
Glitters & Pigments etc extra charge
Summer Smooth Waxing Usually – £43.50, This Month – £35
Ditch your razor and get summer smooth with our waxing package –
Full Leg Wax, Underarm, Brow and Bikini Wax
O U R – 3 – F O R – 2 – T O – Y O U
Pick and mix any three products in-salon and get the cheapest product for free. It's all part of our 3 for 2 to you!
S K I N C A R E – T I P – O F – T H E – M O N T H
M O N T H L Y – P R O F E S S I O N A L – F A C I A L S
Give your skin a little tender love and care this month.
While the first step of your summer skin care regimen is to wash and clean with gentle, natural products, it's a good idea to invest in monthly facials. While the high temperatures are ideal for relaxing in with a few friends and drinks, it can also trigger oil production and clog pores. Getting a monthly – professional facial will soothe sensitivity, keep your pores clean and give your overtaxed skin the summer break it deserves. Why not treat yourself to one of our Dermaplane Facials
S K I N C A R E – P R O D U C T – O F – T H E – M O N T H
S U N S C R E E N
There's no better skin care product to recommend in summer than pretty much anything with SPF.
Even if you don't expose your skin to the sun this summer, 78% of all sun damage is still coming from incidental exposure (like driving, walking). In fact, most of the ageing on your hands (sun spots and wrinkles) is from driving in the car. Most of us apply a sunscreen product to our faces but forget about our hands. Use a moisturiser and a hand cream that contains a minimum SPF #15 sunblock (#30 for those with more exposure) every morning. Our Environ RAD SPF is the product I swear by for lazy days in the sun
T H E – G I F T – T H A T – K E E P S – O N – G I V I N G
Give them the treatment they've been craving.
We offer gift cards that cater for all gift-buying budgets. Pick one of our pre-loaded gift card values or choose your own.
Top your gift card up with any amount between £10 and £100, and we'll pop it in one of our unique gift card wallets and send it directly to them.
It's time to act, don't put off feeling fantastic any longer!