Tinting and Lash Lift Course
Eyelash/Eyebrow treatments are a great addition for any therapist to add to their current treatments. They are very popular with clients, as they create a fuller, thicker and longer look to their natural eyelashes and enhances their eyes to give a softer, sexy or dramatic look, depending on the application, 'prettying' the eyes to their full potential.
On this work shop you will learn how to provide a full Lash Lifting & Tinting procedure.
Workshop structure
At the end of the day you will an understanding of the following:
Course Structure Covers:
Health and Safety / Data Protection
•Professional Ethics
•Hygiene
•Anatomy and physiology
•Client Consultation
•Eye Diseases, Disorders and Contra-indications
•Preparing for Treatment
•How to do a Patch Test
•Products needed for Treatment
•Achieving the desired look
•Treatment Application
•Aftercare Advice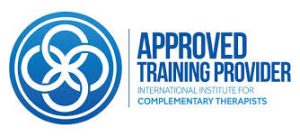 All of our courses are accredited by IICT
Course length: 1 Day l Cost: £145.00 l Accreditation: 13.5 CPDs